The economics of digital identity
The Economist
In this new era of digital connectivity, whole industries are being fundamentally reshaped as organisations scramble to build new business models, tap new markets and create new sources of competitive advantage. However, in the rush to open up new digital channels, businesses cannot afford to lose sight of the need to identify and engage with individuals using a huge range of mobile devices."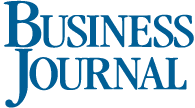 THREE MINDSETS ABOUT CYBER RISK
COLORADO SPRINGS BUSINESS JOURNAL
As industry experiences its rude awakening to cyber risk, you might expect that it's time to invest heavily in IT security — and you would be right in realizing that it's not. There is much deeper change needed to adapt fully.
The Pentagon
History Channel, Americas Book of Secrets
Are the mouse and keyboard the new weapons of conflict? The History Channel covers the Department of Defense and its foray into the 5th domain of war. Until now, there were only 4: 1) land 2) air 3) sea and 4) space. James reveals the secret of why the Pentagon makes the move to declare cyber space as a new domain of war.
Getting a Handle on Incidents
Security Management
Anyone who has spent time defending a computer network from intruders and attackers knows that no matter how good the defenses, successful attacks on IT infrastructure are inevitable.
Protecting Intellectual Property During the Internet Age
Contract Magazine
As early as 2003 it became clear that the game was changing and the threats in cyber space were transforming.
Identity Segment Architecture
FEAC Institute
Who else has wondered how the next generation approach to access control was catalyzed into what has now become a billion dollar market opportunity called Identity, Credential, and Access Management (ICAM)? It was my privilege to work with Paul Kavitz (EDS at the time) and Greg Black (NASA) on our thesis where we created new knowledge in access control and then collaborated to promote this seminal work to government officials as a way to support others in putting the theory into practice.
Defeating Advanced Cyber Attacks - Litmus Logic
Bloomberg
A popular business-oriented TV program has directed the focus of its current episode toward the issues of cybersecurity and their solutions.